I am a Hackney, London based Psychotherapist currently working in a private practice, offering Child, Adolescent, Parent and Adult Psychotherapy and Counselling.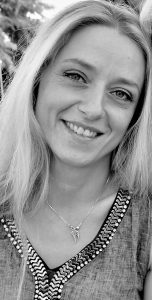 I am a member of the UK Council for Psychotherapy, known as UKCP, and the British Association for Counselling and Psychotherapy, known as BACP.
I hold Master's degree in Integrative Child and Adolescent Psychotherapy and Counselling.
With more than 10 years' experience working with children, young people and adults in schools and with charities I have developed my own unique approach to working therapeutically, integrating a variety of different modalities, such as psychodynamic, humanistic, cognitive behavioural therapy (CBT) and Internal Family Systems (IFS) to meet each person's specific needs and expectations. Each person is an individual and what works for one person in therapy may not necessarily suit someone else.
As part of my work with younger children I use creative methods such as arts, sandtray and play to facilitate the safe expression of feelings, thoughts and behaviours that are often unconscious or difficult to express verbally. Teenagers, young people and adults often prefer to talk about their feelings, but also use creative media to express themselves.
Together, we will attend to your current worries with care, sensitivity, and curiosity, whilst staying open to impacts from your past, and expectations for your future.
Through this process we invite the possibility of healing and of you discovering the truth of who you are and how you want to live, where you become more self-reliant and feel confident about your own ability to make decisions.
My work is informed by the latest neuroscientific research, whilst also taking into consideration my clients' age, cultural and ethnic origins, as well as religious beliefs, sexual orientation and reasons for referral.